KMS Mission: To support the Kauai music community.
Kauai Music Scene was created to:
Provide an up to date and completely interactive live music calendar for Kauai.
Provide a community where dialogue and the sharing of information will support a growing and evolving music scene on the island of Kauai.
Connect musicians with other musicians around the island.
Connect musicians with Venues where they can play here on Kauai.
Connect an audience with the music they love.
Our Team
Kristine Young – Owner/Operator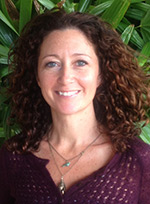 I have called Kauai home for over 30 years now. Growing up here, then moving into my teens, then adulthood I've watched Kauai grow in so many ways. I love this island and the people that share it with me. I also love music. And although one of our top resources is entertainment, there was no one place I could go to find out who was playing on Kauai each day. I created
KauaiMusicScene.com
to do just that and much more. My background is sales and marketing, my heart is music. I've been a small business owner for over a decade. I wanted to do something for Kauai and something my whole heart was in. And something that's whole focus is to serve others. I look forward to watching our music scene on Kauai grow. I hope
KauaiMusicScene.com
helps that happen.
» You can contact me at
Kristine@kauaimusicscene.com
or 808-645-6644
Bridgid Handforth – Calendar Administrator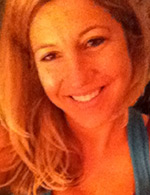 I've lived on Kauai for almost 6 years now. With almost 2 decades experience in Public Relations and Sales, my focus with Kauai Music Scene is taking care of the Venues and Artists that rely on our calendar to drive music lovers and patrons to their events.
» You can contact me at
Calendar@kauaimusicscene.com
Kit Furderer – Graphic Designer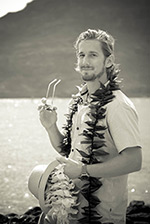 I am a Freelance Graphic & Web Designer living on Kauai, Hawaii. I have a BFA in Fine Arts from KSU with a concentration in Graphic Design. I wear many different hats and have held positions from Wakeboard Designer to Creative Director for a fortune 500 clothing company. I specialize in making things beautiful and functional and would be stoked to work on any of your design projects for the Kauai Music Scene. Send me an email to get your projects started.
»
kinebydesign@att.net
»
www.kinebydesign.com
Emily Miller and Roger Jacobs, DataSpace Industries – Web Designers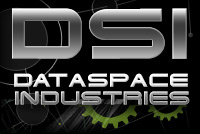 DataSpace Industries has been doing business on Kauai since 1992. Expert computer services offered are database management and creation, server administration, web application design and hosting, graphic design, social media management; as well as computer hardware and software installations, modifications and maintenance.
» Learn more at
www.dsi.gs
Jay "Taper" Taylor – Auditorial Director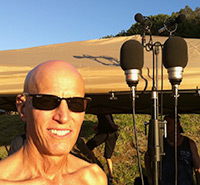 My nickname is Taper-Jay because in the 60's live music recordings were captured and archived on reel-to-reel tape recorders then later, cassette tapes. Fast-Forward 50+ years to the present day, digital age and hard-drive computers. The technology has evolved, but the passion, intensity, and magic of a band playing live for an ecstatic audience remains the same.
Live music, really good live music is something I feel deep down in my soul; it can transport me to places impossible to describe. I became a 'taper' and music archivist on Kaua'i for two simple reasons: to help musicians share their music with audiences and to make it possible for everyone to re-play and re-live those magical musical moments, that often happen only once.
Preserve the Moment - Capture it Live.
» Contact
melemaku@gmail.com
for Field Recording, Promo-Packages, and Live Music Links
Michael Kurtgis – Staff Writer