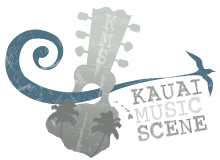 Ike Aina Music Festival @ Kanuikapono in Anahola!
At ,
Saturday, November 22, 2014
12:30pm- 2:00am
All day music festival event held on November 22nd @ Kanuikapono charter school in Anahola. Event starts at Noon, and will have musical performances by John Cruz, The Quake, Still Watah, Keli'i Kaneali'i, Kawika Kahiapo, Kalalea Kauhane, Ke Kula Ni'ihau, The students of Kanuikapono, Raquel and Grace, Rumba De Fuego, Bootleggers, and OCDC.
COME ON DOWN FOR AN EPIC DAY OF MUSIC, FOOD, CRAFTS, AND MORE
ALOHA!